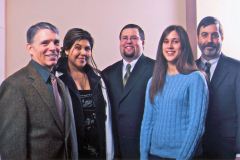 The Alaska Air Show Association supports aerospace educational activities for young people of all ages, as part of it's educational mission as a non-profit organization. In 2006, AASA established two scholarships for aviation majors at the University of Alaska Anchorage. Alaska residents who are full-time students enrolled in any aviation degree program at the University of Alaska Anchorage are eligible to apply for the Alaska Air Show Association Aviation Scholarship.  The scholarship is administered by UAA  https://www.uaa.alaska.edu/scholarships/air_show.cfm. Full-time students enrolled in the UAA professional piloting program are also eligible to receive an Alaska Air Show Association Flight Training Award.  Flight Training Awards are administered directly by the UAA Flight Operations Department.
For children ages 10-12, AASA provides four scholarships to Anchorage area children to attend week long camp at the Challenger Learning Center in Kenai http://www.akchallenger.org/.  The Challenger Learning Center inspires students to pursue education in science, technology, engineering and math by providing a series of fun, hands-on science experiences during the camper's week long stay.
AASA has also awarded up to two scholarships to participating teens at the Aviation Challenge Camp at the U.S. Space and Rocket Center located in Huntsville, Alabama http://www.spacecamp.com/.
For 2016, AASA is working with sponsors for matching UAA educational grants to broaden the number of scholarships young aviators.
2006 Update: Four children won trips to the week long science and technology adventure camp were drawn by lottery at the 2006 Arctic Thunder Air Show.   They completed "Trainee Selection Cards" by visiting various static displays to learn about the aircraft and get their cards stamped.  Two teens in the 13 – 18 year group that attended Arctic Thunder 2006  earned scholarships to Aviation Challenge.  Three UAA students, Desiree McIntosh, Glenn Roose and Maria Terrazas each received $2000 AASA Aviation Scholarships for academic year 2007-2008.
2008 Update: In 2008, AASA contributed $12,000 to UAA to support aviation Scholarships. There were four $2,000 scholarships and a $4,000 flight training incentive award.
2010 Update: For 2010, AASA again contributed $12,000 to UAA to support aviation scholarships. In 2010, there were four $2,500 scholarship and $2,000 in flight training incentive awards.
2012 Update: In 2012, AASA supported 4 scholarships to the Challenger Learning Center, and $2,500 to UAA Aviation Technology program, supplemented with a $7,500 matching grant by the Historic Flight Foundation.
2014 Update: AASA provided $4,000 to UAA in support of the AASA Aviation Scholarship, and four scholarships to the Challenger Learning Center.
2016 Update: AASA intends to fully support four scholarships and flight training incentive awards to the UAA aviation technology program, as well as to provide scholarships to the Challenger Learning Center. Check back for further updates.