January 21, 2014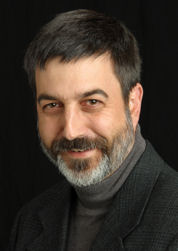 A belated Happy New Years to all our valued sponsors, supports, and visitors from Alaska and around the world, and to all Arctic Thunder Air Show Enthusiasts! Yes, Arctic Thunder is a go, and it's coming this July 26 and 27th.
Before going further, our entire Board wishes to extend its heartfelt thanks to all our sponsors who made last year's Centennial Celebration of Aviation in Alaska such a resounding success. With your support, we put on nearly 20 fly-in events all around the state, and they were greatly attended affairs. The highlight was the Celebration flight on the 4th of July over the skies of Fairbanks, which celebrated the centennial. But each location, from Valdez to Nome, Kotzebue, Bettles and all locations in between were each special in their own way, and the huge turn outs made them all a great success.
A special thanks to Ms. Jane Dale who coordinated all the events, along with Ms. Dee Hanson over at the Alaska Airman's Association. The travelling museum developed for the show was one of the highlights and provided keen insights into our State's aviation heritage.
Beginning last fall, we met with the Base Leadership multiple times and have a wonderful lineup for Arctic Thunder, beginning with United States Air Force's premiere jet team, the Thunderbirds. We anticipate possibly having the F-22 Raptor demonstration team on board. There will also be a joint forces display, featuring all fixed and rotary wing aircraft from Joint Base Elmendorf-Richardson.
We have a star-studded cast of some of the nation's top aerobatic performers. The base has contracted with Skip Stewart, who is making a return appearance from his 2012 Arctic Thunder debut, along with Ms. Melissa Pemberton and her Edge 540 aircraft. Together, you are sure to enjoy their high-energy performances.
The Association has contracted with Mr. Steve Oliver, who will grace the skies over the city with his amazing sky writing, and making his first Arctic Thunder appearance, Mr. Bob Carlton, with his jet-powered sailplane.
In addition to aerobatic performers, the Association is providing historic civilian and World War-II aircraft. We feel that Arctic Thunder is likely to be one of the premiere events for Anchorages Centennial Celebration. And there'll be a few more surprises.
We've all seen the austere budgets the Department of Defense with the recent cutbacks and sequestration. But more and more Arctic Thunder consistently succeeds because of the wonderful support of the Anchorage community and our incredible sponsors.
Please stay tuned to our website for updates—this show is going to be a world-class event!
Mark your calendars for July 26th and 27th, 2014. Here comes Arctic Thunder!